Necklaces
Timeless, redefined. Fine jewelry necklaces featuring VRAI created diamonds.
Gifts that ship in time for the holidays |

Gifts that ship in time for the holidays |

Back to top

0
VRAI craftsmanship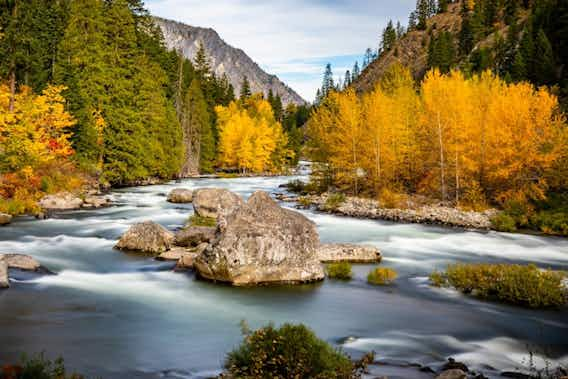 Impeccable origin
VRAI created diamonds are grown in our zero-emission foundry located in America's beautiful Pacific Northwest, using renewable energy from the majestic Columbia River.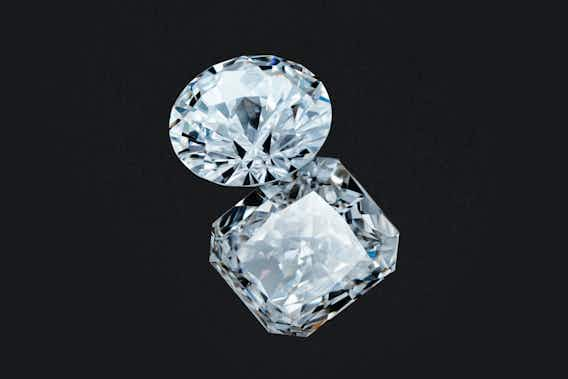 Cut to perfection
Our fourth-generation master cutters meticulously guide the cutting and polishing of each VRAI created diamond. They follow a precise path of more than 243 work steps per diamond to ensure maximum scintillation.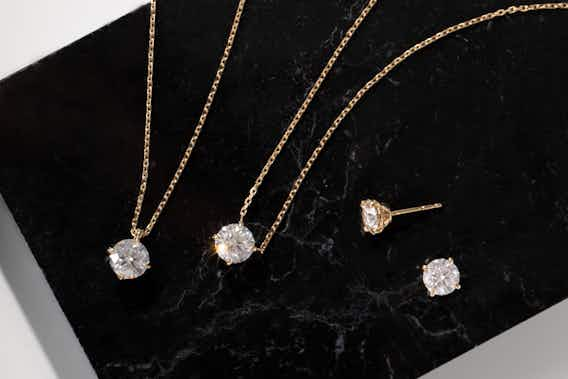 Made-to-order, just for you
Each made-to-order piece is individually cast for you. We prioritize quality and inspecting every aspect of your piece against more than 50 quality standards to ensure every detail is crafted with an impeccable level of attention.
Lab-grown diamond necklace FAQ
A tennis necklace features diamonds linked together one after the other on a tennis chain (named after its similarity in appearance to strings in a tennis racket). The diamonds are the main feature of the necklace; the chain and setting are minimal, creating a bold and elegant all-diamond look.
Necklaces such as a solitaire necklace feature a diamond whose setting is directly linked to a chain and cannot be moved. A pendant, as well as most medallions, feature a setting that hangs from a chain and can easily move. Diamond pendant necklaces dangle over the heart while many other necklaces lay flush along the neckline.
The simplest way to layer necklaces is to choose various designs in different lengths. Most choose to create layers of the same gold color, but mixing in rose gold with yellow or white gold is a look that continues to grow in popularity.
Consider mixing different styles of necklaces for a bolder look. Pair a medallion with a solitaire necklace or tennis necklace, for example, or choose styles that highlight multiple diamond shapes.
Your necklaces and fine jewelry designs should be forms of self-expression. Wearing a light chain or diamond-focused style everyday is entirely up to you. The most common necklaces for everyday wear, however, are solitaire necklaces that feature a single diamond attached to a solid gold chain. These necklaces can be classic solitaires, or feature a halo or bezel setting.
Pendants and medallions are also popular choices for daily wear.
By selecting a lab-grown diamond necklace featuring diamonds sustainably created in our zero-emission foundry as well as recycled solid gold, your fine jewelry is a reflection of your values and style.
The sustainably created diamond featured in your design is free from human or environmental toll — which means you can enjoy its beauty, guilt-free.