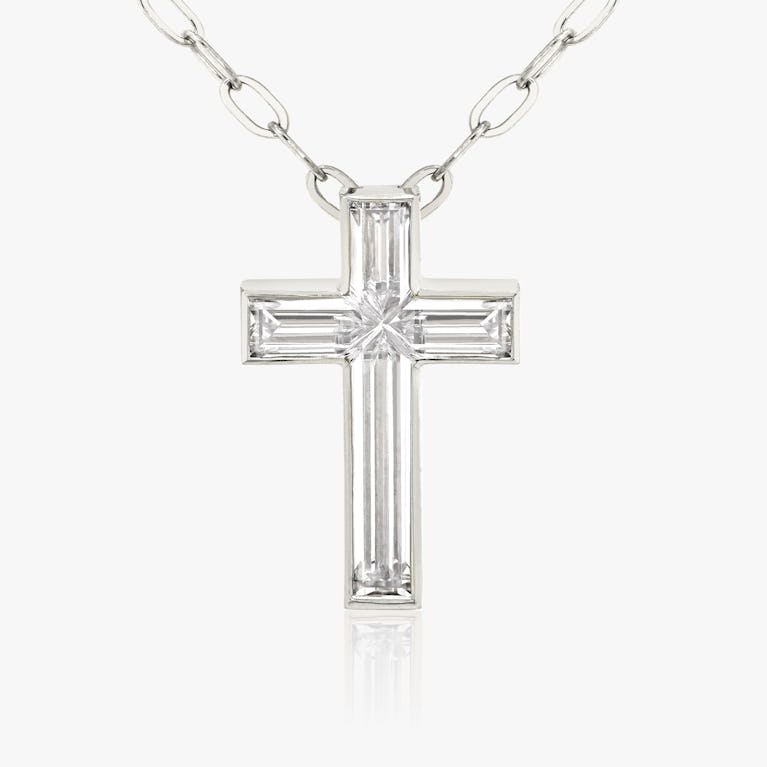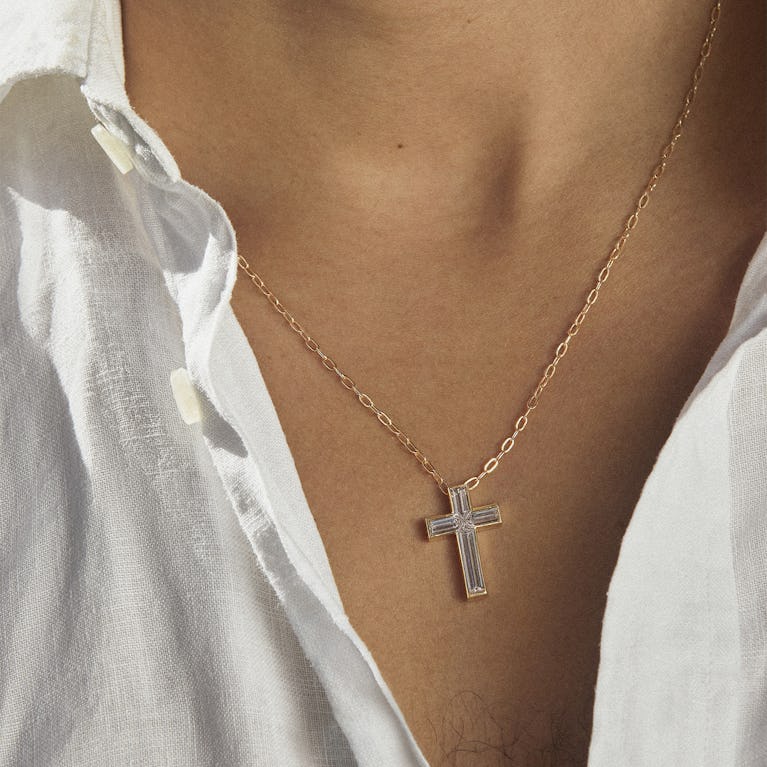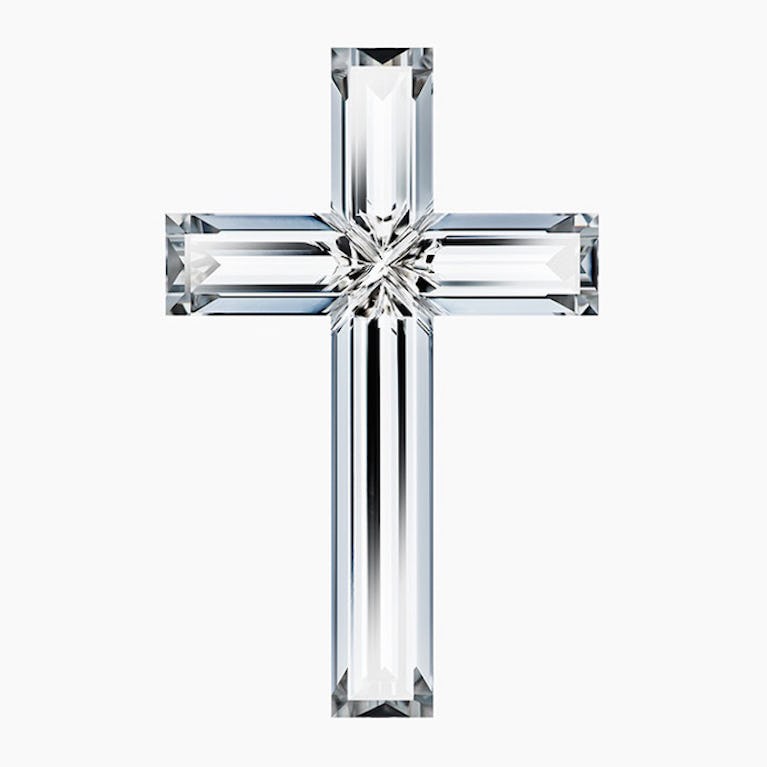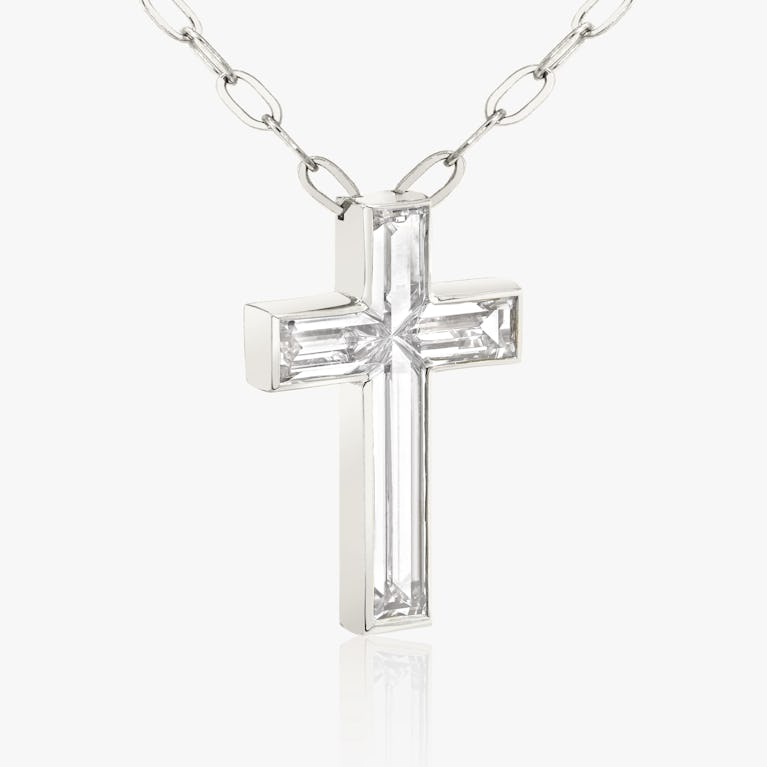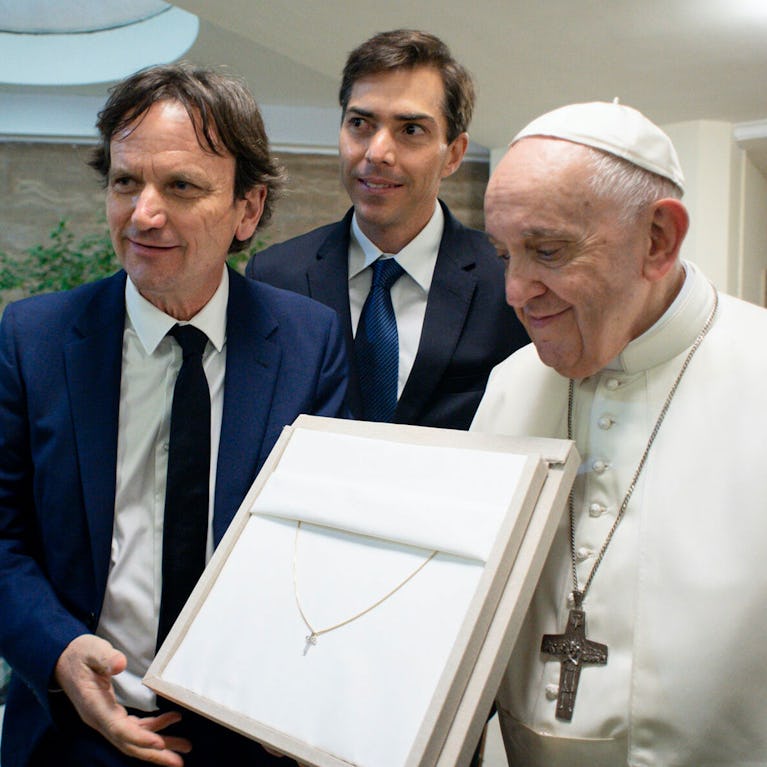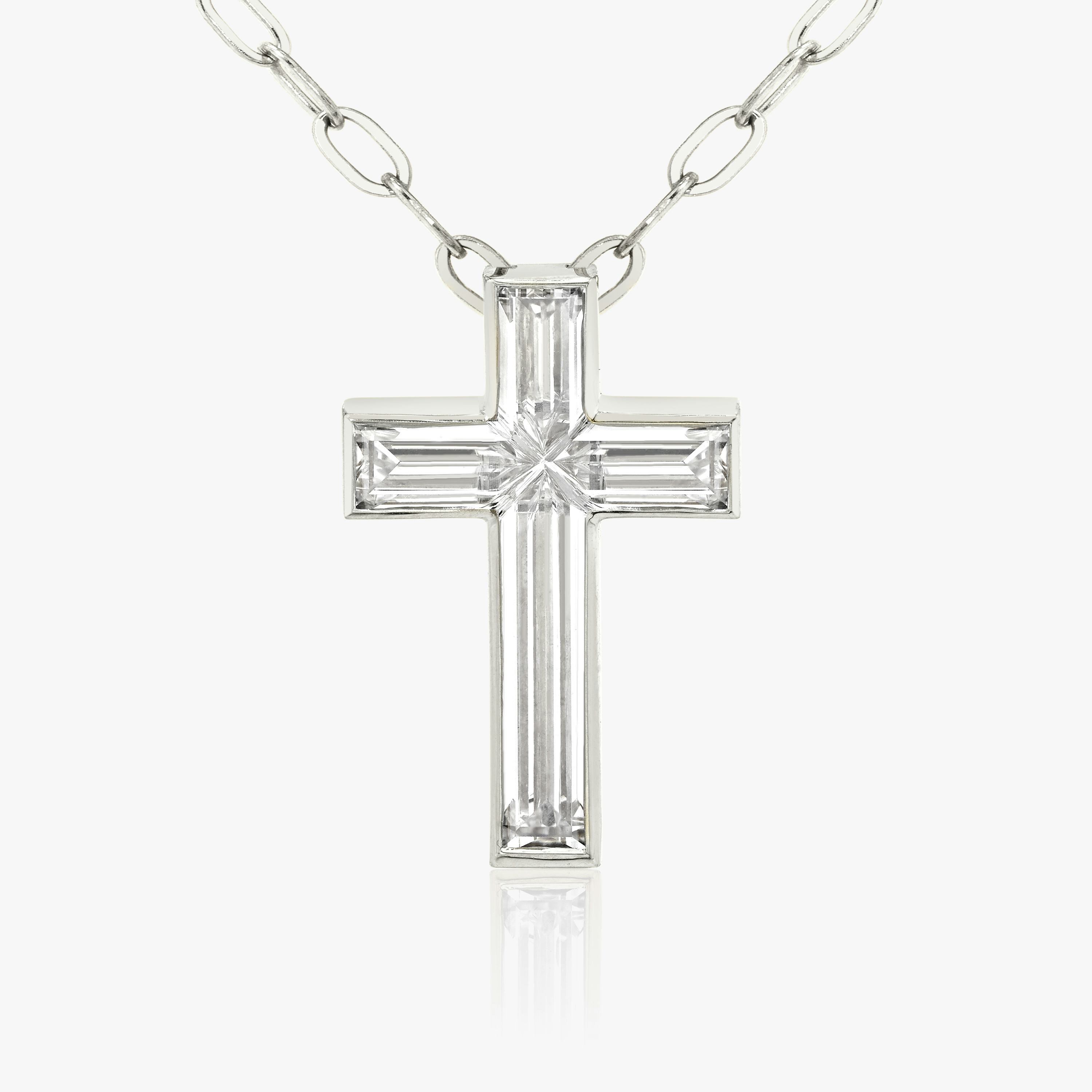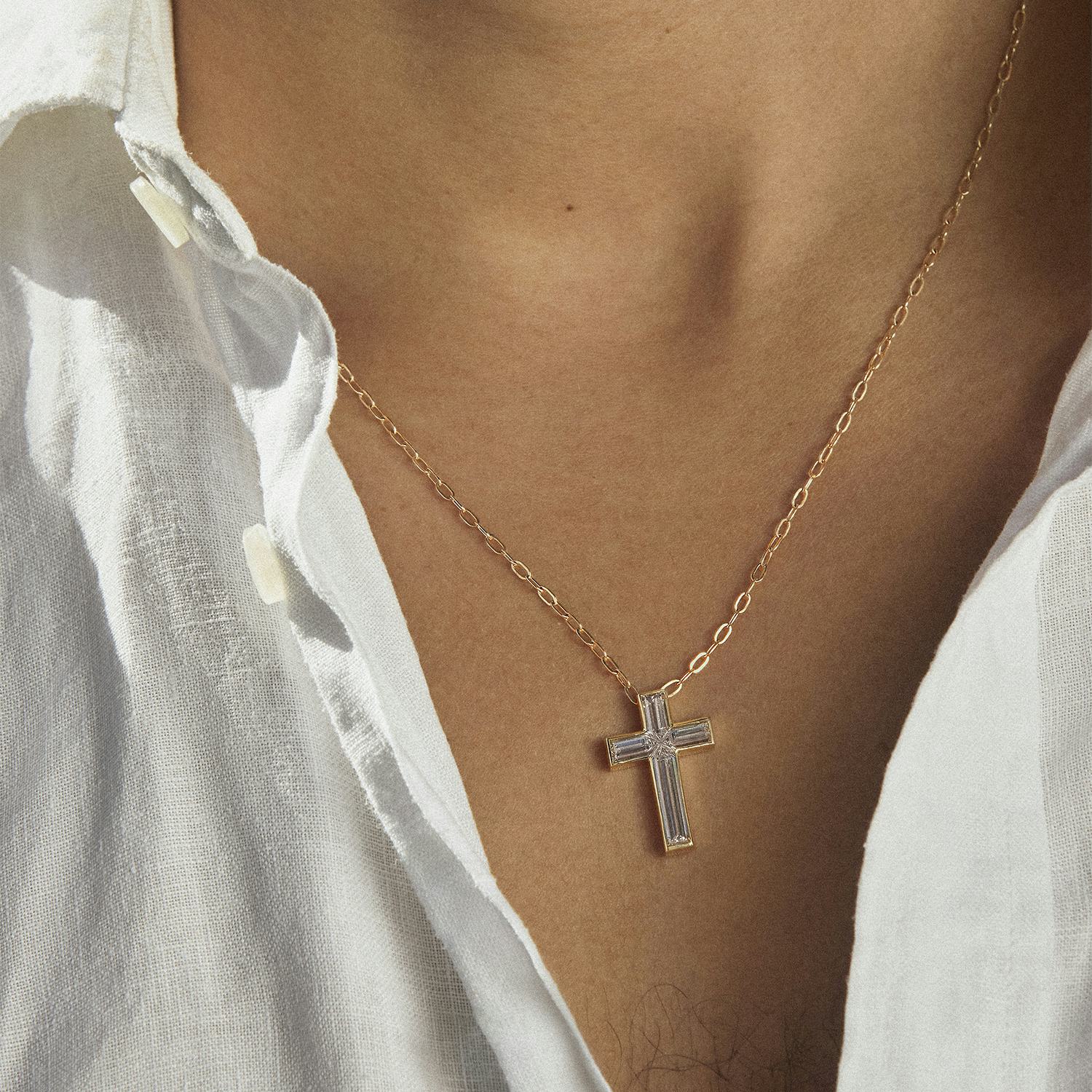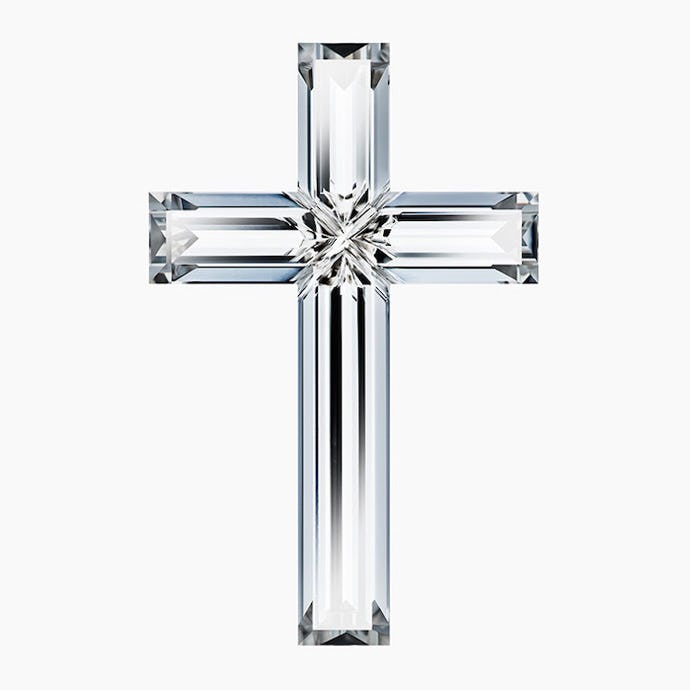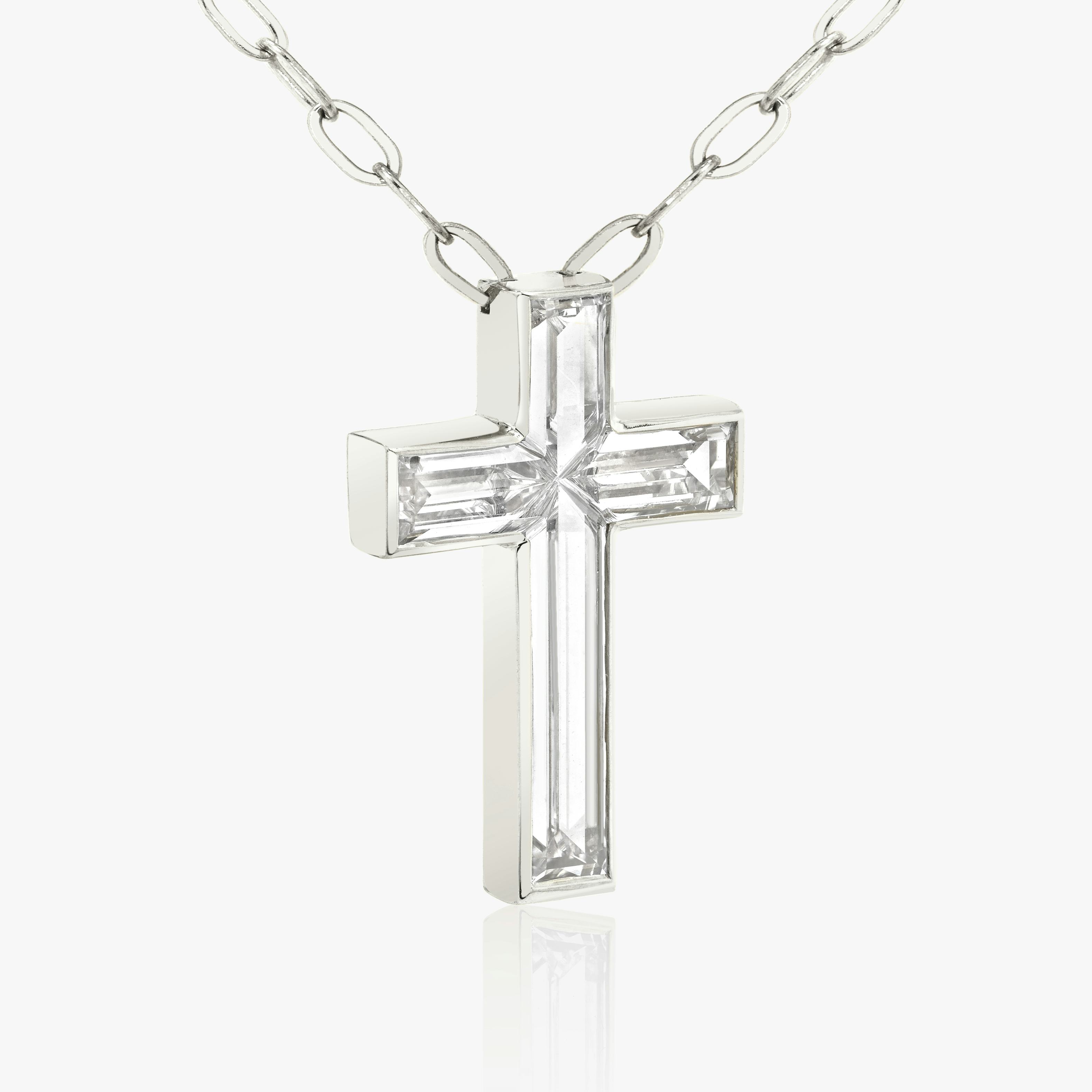 VRAI Solitaire Cross
$12,000
VRAI created diamond
Made-to-order. Ships by Tue, Jan 2
Need more time to think?
Email this jewelry piece to yourself or drop a hint.
VRAI Solitaire Cross Design
An iconic piece of jewelry, the nearly inch-tall VRAI Solitaire Cross is one single crystal of VRAI created diamond.
Blessed by His Holiness Pope Francis on Thanksgiving Day 2021, this patent-pending piece of jewelry is a pinnacle of craftsmanship requiring a culmination of breakthroughs from diamond creation to diamond cutting and polishing.

Collection:
Setting: Bezel
Closure: Lobster clasp
Chain length: 18-20"
VRAI created diamond for VRAI Solitaire Cross
One single crystal of diamond of approx 4.7 carats and 22mm x 14mm size.
Sustainably grown by Diamond Foundry in Wenatchee using zero-emission energy.
Cut from a 30-carat rough by Diamond Foundry in San Francisco.
Final polish in VRAI's Xi'an workshop.
Count: 1
Origin: Sustainably grown with zero emissions
Shape: Cross
Color: G-J