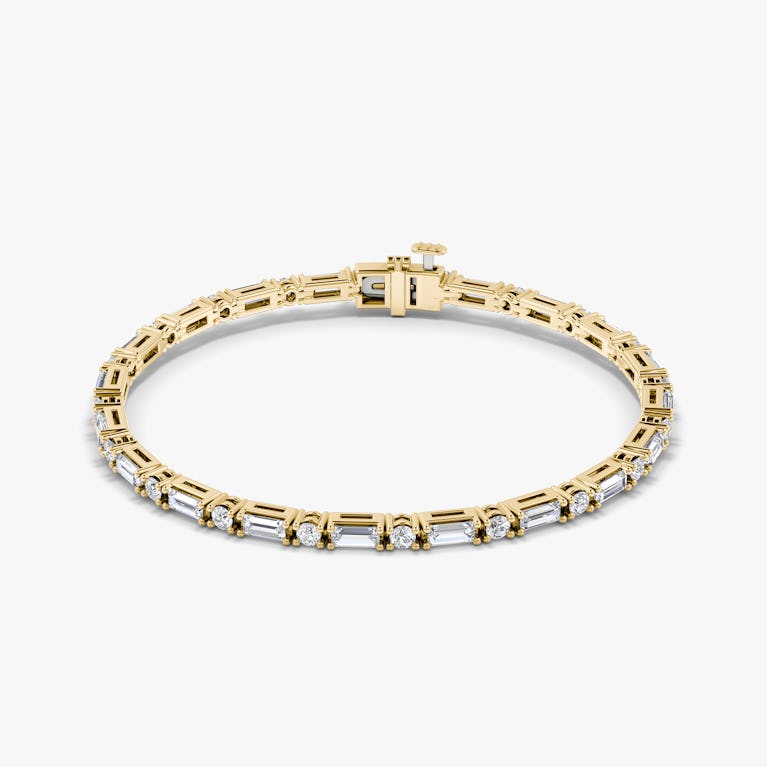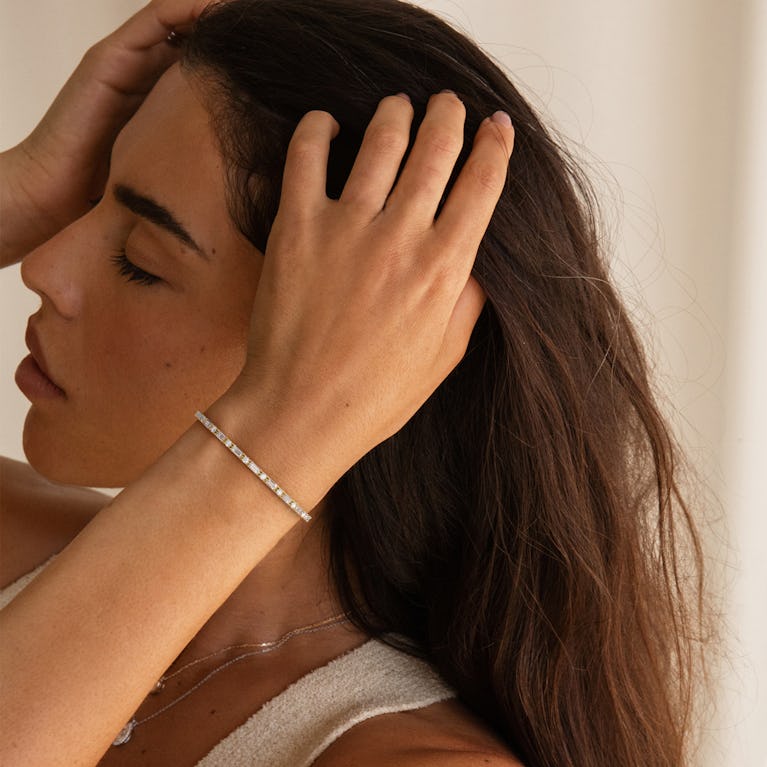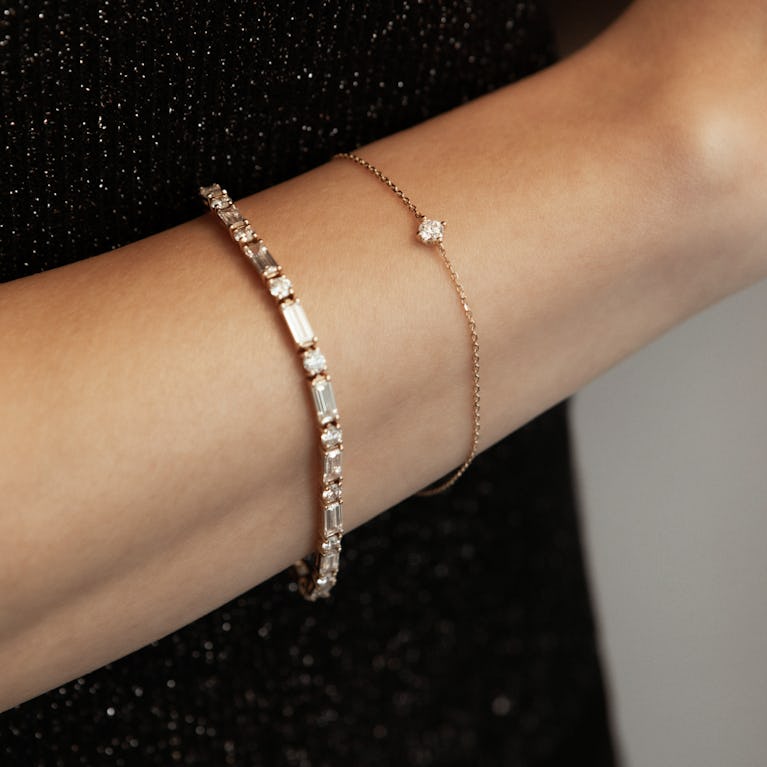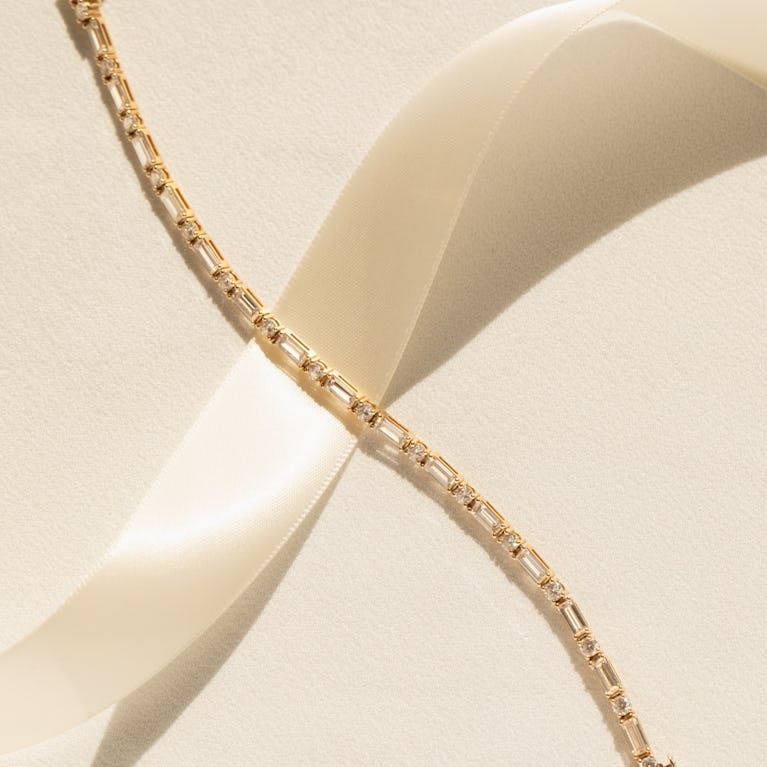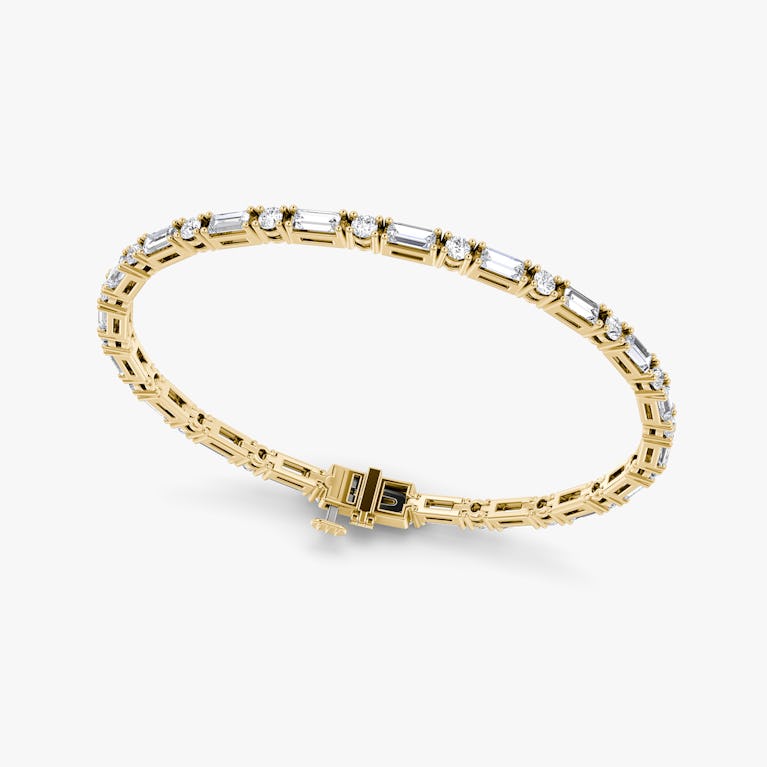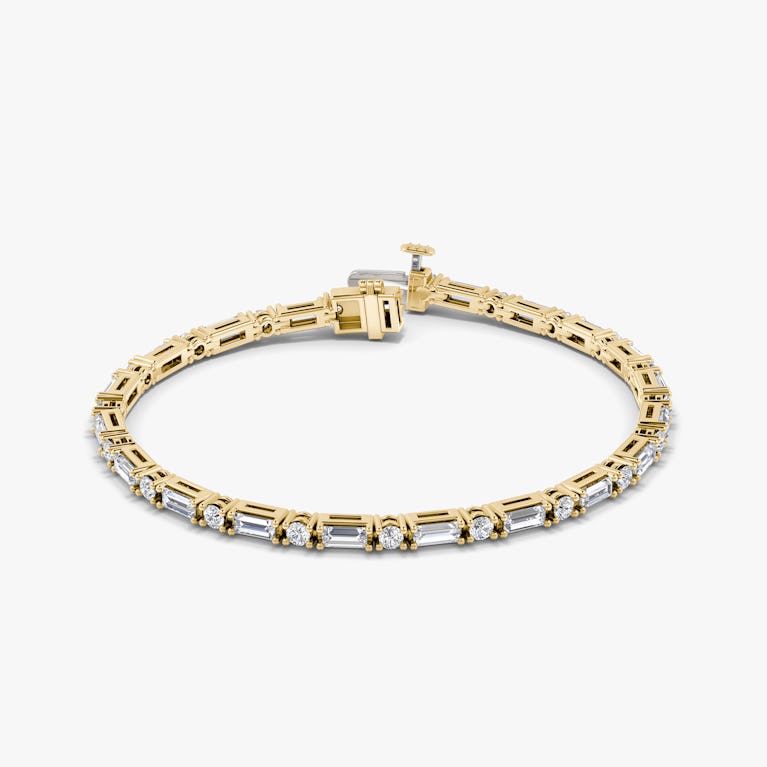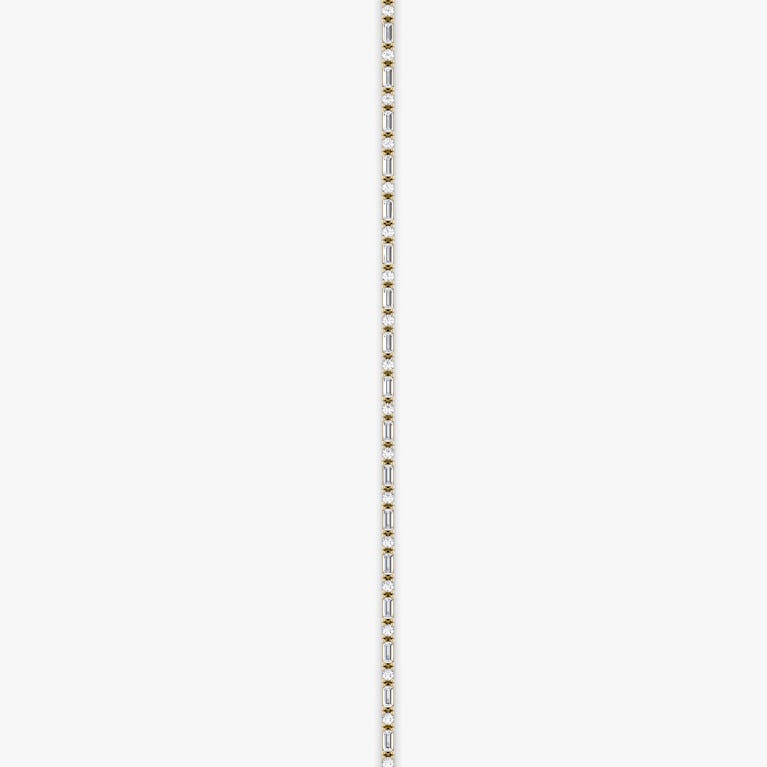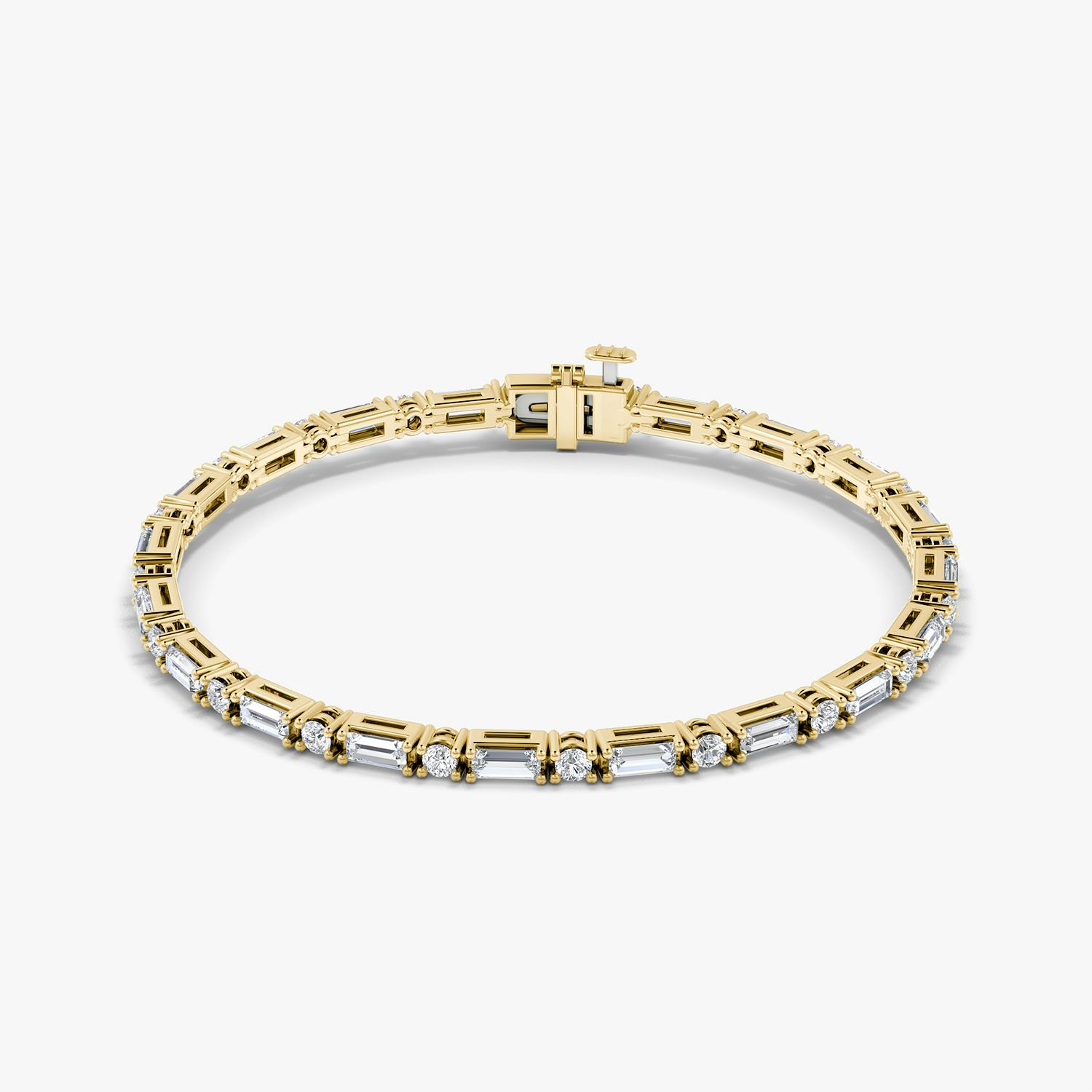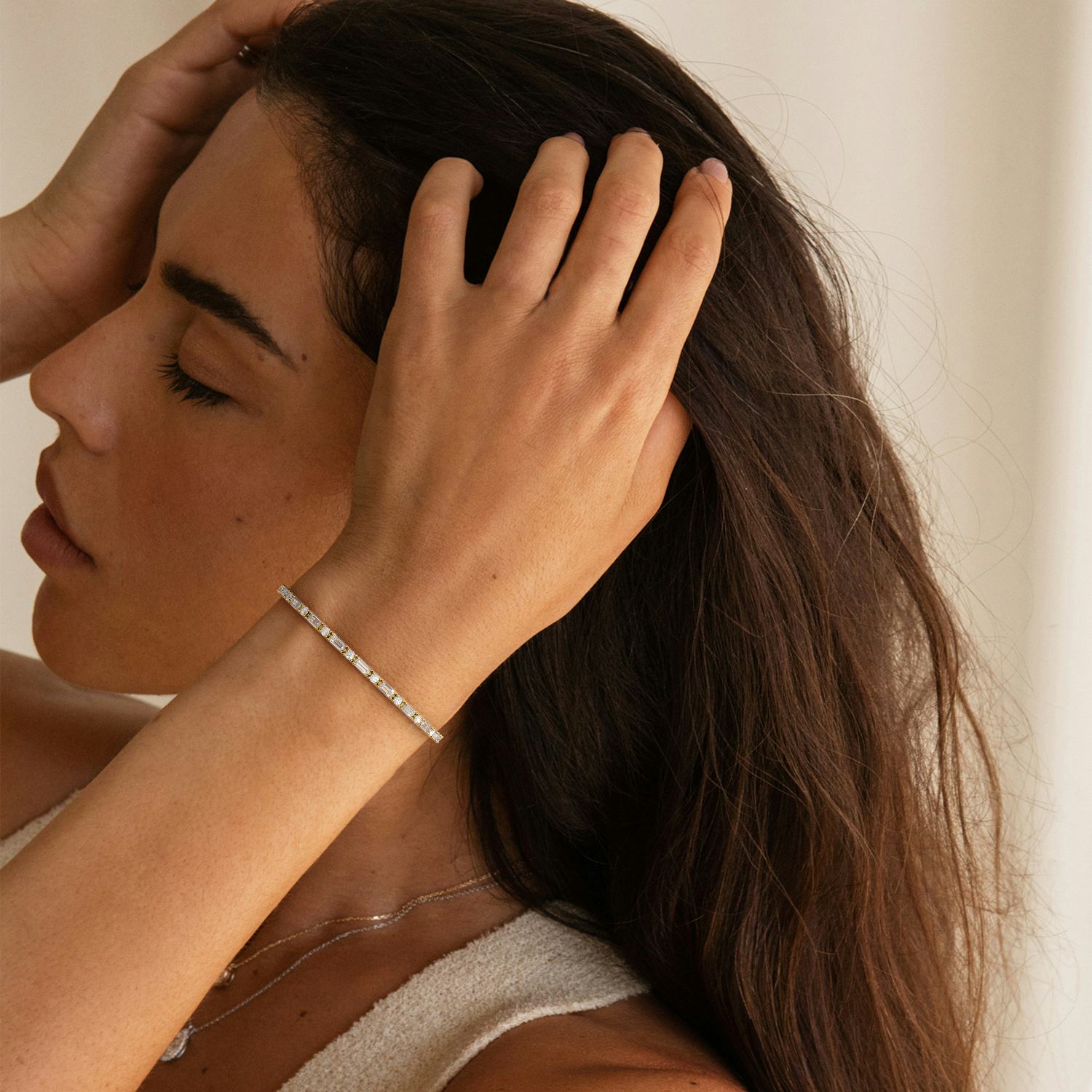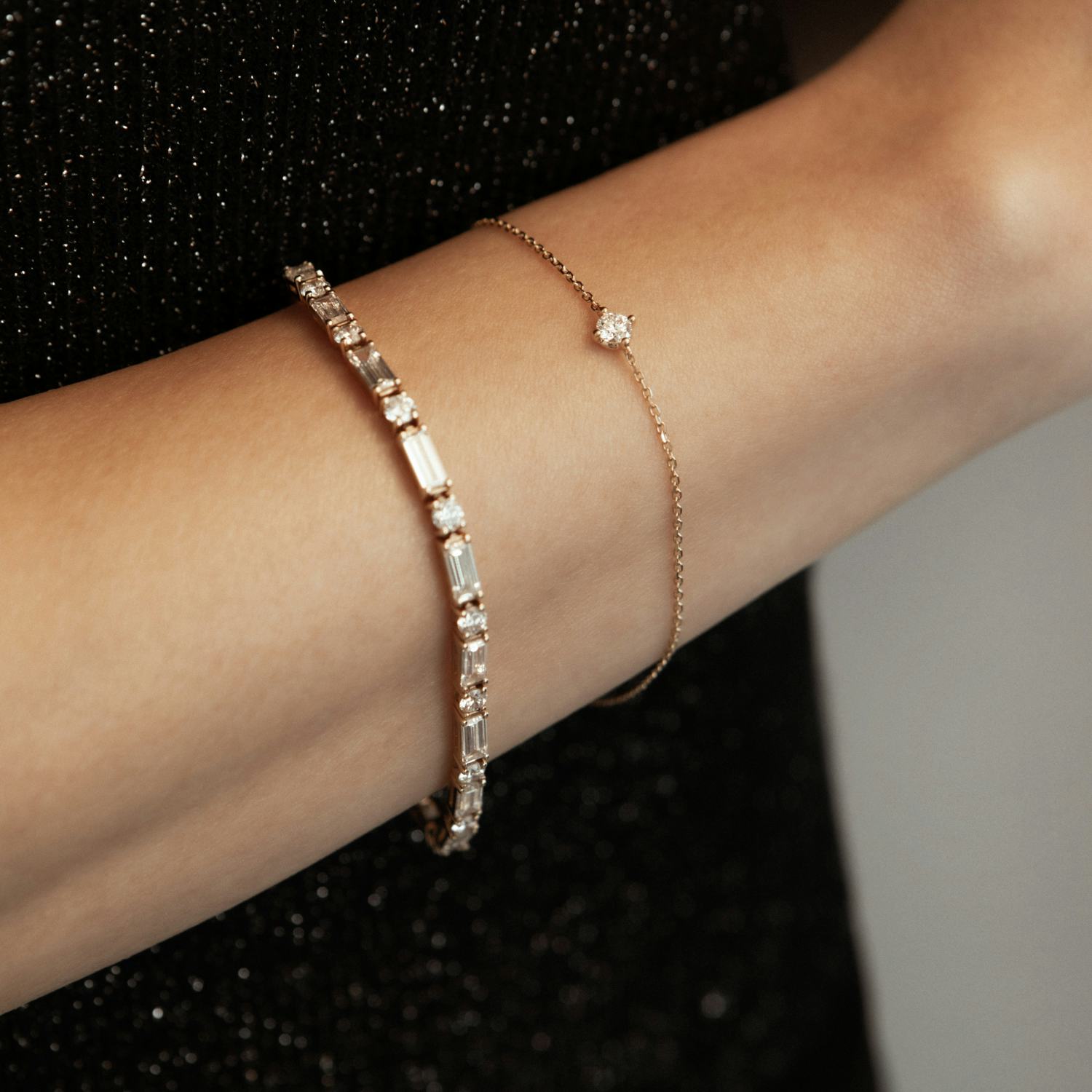 Mixed Shape Bracelet
$4,900
Shape:
Round Brilliant and Baguette
VRAI created diamond
Made to order. Order now, ships by Mon, Feb 20
Design
An array of alternating VRAI created diamond shapes line up side by side in this masterfully-crafted tennis bracelet design. Round Brilliant and Emerald or Baguette shaped diamonds are seamlessly linked together in a solid gold setting that fully displays their beauty and brilliance.
Metal: 14k Yellow Gold
Setting: 4 prong
Closure: Box clasp
Chain length: 6.5"
Chain width: 2.8mm
VRAI created diamond
Round Brilliant & Emerald:
6.5": 19 x 0.10ct Round + 19 x 0.25ct Emerald
7": 21 x 0.10ct Round + 21 x 0.25ct Emerald

Round Brilliant & Baguette:
Original:
6.5": 20 x 0.05ct Round + 20 x 0.10ct Baguette
7": 21 x 0.05ct Round + 21 x 0.10ct Baguette
Large:
6.5": 16 x 0.10ct Round + 16 x 0.25ct Baguette
7": 17 x 0.10ct Round + 17 x 0.25ct Baguette

Origin: Sustainably grown with zero emissions
Shape: Round brilliant, Baguette
Color: G-J
Clarity: VS2+
Carat weight: 3.0ctw